New Livestock Traceability Rebate Introduced
CANADA - The Saskatchewan Government has introduced a new voluntary livestock traceability rebate, writes Bruce Cochrane.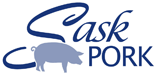 Farm-Scape is sponsored by
Manitoba Pork Council and Sask Pork
FarmScape is a
Wonderworks Canada
production and is distributed courtesy of Manitoba Pork Council
and Sask Pork.
The livestock traceability rebate will reimburse Saskatchewan livestock operations up to 70 per cent of costs for Radio Frequency Identification tag readers.

The five million dollar programme is open to cattle, bison, sheep, goat, hog and cervid producers, feedlots, backgrounders, veterinary clinics, meat processors, assembly yards, privately managed community pastures, fairs and exhibitions.

Agriculture minister Bob Bjornerud recalls in meetings in July the federal minister and most of the provinces talked about mandatory traceability.
Bob Bjornerud-Saskatchewan Agriculture Minister
I think the other provinces probably and the federal government talking about possibly mandatory traceability coming in I think has got producers concerned.

I know with Alberta sitting right along side Saskatchewan here and they buy an awful lot of our calves, I think we're all concerned that at some point they may discount our calves because we're not into the traceability system so I think that's really partly too why we're preparing today and it's voluntary.

Producers have the choice to take advantage of the program or not, which ever they wish.

But really what we're trying to do today is assist our producers in Saskatchewan with some of the costs if they're going to get into purchasing readers or in the case of auction marts it could be panels that they have to set up for reading tags, any modifications that they do to their facilities and things like that.

My concern has always been that it's fine for us as government to bring in these rules but who's going to pick up the cost of it.

And I think it's a time right now when the livestock industry whether you're in cattle or hogs or what ever it is are really in depressed prices and right now they can least afford some new cost out there that they haven't had ongoing.

That's really why I think it's maybe the responsibility of all of us to help them a little bit in this situation.

Mr Bjornerud says we all benefit from food safety and we're all responsible.
TheCattleSite News Desk