New Guide to Scour Published
UK - Understanding and preventing infectious calf scour is the subject of a new practical guide published for cattle farmers by Intervet/Schering-Plough Animal Health.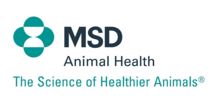 The handy booklet covers the costs, causes and effects of calf scour before highlighting the crucial importance of effective colostrum management as a key disease prevention strategy. As well as covering the prevalence of rotavirus, coronavirus and E.coli K99 as key infectious causes of disease problems, it specifically highlights the growing importance of crytosporidia as an increasingly widespread issue on UK farms.

"An outbreak of infectious calf scour is often serious and invariably extremely costly for the cattle enterprise," points out Paul Williams MRCVS from Intervet/Schering-Plough Animal Health. "The modern beef suckler producer and dairy farmer simply can't afford the stock losses and growth rate setbacks caused by this disease. It is vital that every practical step is taken to give calves the best start in life and minimising the impact of scour should be part of every youngstock rearing health plan."

Evaluating herd and farm management practices, properly diagnosing pathogens and checking colostrum quality and intake are essential steps in resolving this costly problem. This new guide will help farmers address the key issues, he adds.

Copies of the new booklet are available free-of-charge from Intervet/Schering-Plough Animal Health UK team on 01908 685685.