Advice Against Overfeeding First-calf Heifers
MINNESOTA, US — First-calf heifers represent the present and the future of dairy farms, but they need to adapt to many physiological and behavioural changes at calving. According to the USDA, first-calf heifers represent about 36 per cent of the US cow population.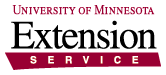 Improvements in transition programmes for first-calf heifers will have an effect on herd performance today and in subsequent lactations, writes Noah Litherland, University of Minnesota Extension. Strategies that promote favorable energy balance, reduce negative social and behavioral interactions, and reduce health challenges may improve profitability.

Research studies show that overfeeding energy to first-calf heifers before calving appears to be detrimental to health. Keep in mind that overconditioning increases risk for excessive body fat mobilization, which reduces energy intake postpartum and predisposes heifers to metabolic disorders.

First-calf heifers must adapt to co-mingling with older socially dominant cows, learn to use head locks and freestalls, become accustomed to increased handling by humans, and adjust to the milking routine.

Whether heifers are raised by the owner or farmed out to a heifer grower, a smooth transition into the milking herd is important to the success of the first and subsequent lactations. Variables such as avoiding overconditioning, calving at an appropriate age and size, and experience with the use of headlocks and freestalls are important factors.

Norwegian researchers evaluated proper freestall use by heifers transferred from heifer growers back to the milking herds. On day two after transfer, 34 per cent of the heifers refused to use freestalls and by day 15, some 23 per cent of the heifers still exhibited this behavior. Allowing heifers adequate time to adapt to their new surroundings in the milking herd may have some impact on transition success.

Udder edema (swelling) is a disorder characterized by excessive accumulation of fluids in the intercellular tissue spaces of the mammary gland. Challenges with udder edema have been attributed to genetic predisposition, feeding excessive grain, and mineral imbalances (excessive sodium and potassium). Prepartum nutrition strategies such as selecting forages low in potassium and reducing sodium intake may help reduce udder edema.
TheCattleSite News Desk