Intervet/Schering-Plough Animal Health Agrees Deal with Digital Angel
US - Digital Angel, an advanced technology company in the field of animal identification and emergency identification solutions, has confirmed that its Destron Fearing unit has signed a contract extension with Intervet/Schering-Plough Animal Health, to provide syringe and RFID microchip systems and readers.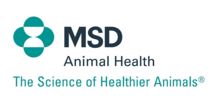 While the terms of the contract were not disclosed, the agreement provides for price and volume minimums, and the extension runs through December 31, 2009.

Joseph J. Grillo, Chief Executive Officer of Digital Angel, said: "We're pleased to be able to announce this extended agreement with Intervet/Schering-Plough Animal Health.

Since 1994, Digital Angel has provided Schering-Plough's animal health business with products for its HomeAgain pet recovery system, which has recovered over 500,000 lost pets during that time. We look forward to continuing this great partnership."