Positive Signs on the Multilateral Free Trade Front
CANADA - The international trade minister reports signs that World Trade Organization negotiations aimed at securing a new multilateral free trade agreement may be ready to get back on track, writes Bruce Cochrane.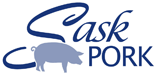 Farm-Scape is sponsored by
Manitoba Pork Council and Sask Pork
FarmScape is a
Wonderworks Canada
production and is distributed courtesy of Manitoba Pork Council
and Sask Pork.
Last December, World Trade Organization efforts to conclude a new world trade agreement were suspended after discussions in Geneva collapsed.

Last week, as part of a trade mission to Europe and the Middle East international trade minister, Stockwell Day participated in an Organization for Economic Co-operation and Development ministerial meeting and a WTO mini-ministerial meeting in Paris.

Minister Day suggest greater flexibility on the part of India is a positive sign.
Stockwell Day – Foreign Affairs and International Trade Minister
The previous minister, with whom I had met, had been very clear about how entrenched he was in his position, which was causing difficulty.

The new minister has indicated that he is willing to give consideration in areas which the previous minister had not so there's a signal there that one of the roadblocks, there's some indication will be brought down.

When that happens then another country which would have said, if India is going to propose a block in that area then we're going to keep our guard up.

That then removes some of the reason for a retaliatory kind of response in these discussions.

Was it a giant signal that all of the log-jam has suddenly burst and everything is flowing freely?

No, but it was a sign that there's a willingness to remove some obstacles.

What starts out then in discussions in an incremental way can very quickly lead to some measurable movement and that's why I am feeling more optimistic at this point.

Mr Day suggests the trading world needs an indication that the protectionist impulse is being tamed and that things are going to move forward.
TheCattleSite News Desk