Prairie Farm Groups Call for Help for Red Meat Sector
CANADA - Developing short and long term strategies for addressing problems facing Canada's red meat sectors have been identified by the three prairie farm groups as being among their top priorities, writes Bruce Cochrane.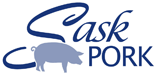 Farm-Scape is sponsored by
Manitoba Pork Council and Sask Pork
FarmScape is a
Wonderworks Canada
production and is distributed courtesy of Manitoba Pork Council
and Sask Pork.
The presidents of Keystone Agricultural Producers, the Agricultural Producers Association of Saskatchewan and Wild Rose Agricultural Producers met last week to identify key issues facing agriculture and discuss strategy.

Proposed changes to the Canada Grain Act and providing help for the red meat sector have been flagged as the top two issues requiring attention right now.

KAP president Ian Wishart says the red meat sector has been going through a prolonged period of difficulty and requires some short term help to keep producers operating and viable while long term solutions are developed.
Ian Wishart-Keystone Agricultural Producers
It's principally beef and pork.
You know as well as I that the pork sector has been reeling from some international policy, mostly American policy issues and high input costs was a big factor in that period of time.

We've got to find some short term fixes there to keep producers out there until we can work at some options.

Some is perhaps restructuring of some of the margin based programs but that's all too slow and down the road so we need to look for a little bit of short term money.

The cattle industry, certainly better access to markets and that too is rated to COOL in particular and the impact on that.

International development in terms of markets is also a big factor.

We need to work harder at that.

There's been some signs that we're doing that with the secretariat being put in place but it's just nicely getting started, it hasn't really done what we need yet so we need a little more time there.

Mr Wishart suggests developing long term solutions may require some industry restructuring both on the production and processing side.

He concedes it's not going to be a quick fix but the process needs to get started.

Meanwhile, he says, producers need some short term help to carry them through the current situation.
TheCattleSite News Desk