Hope for Clostridial Comes in the Form of a Vaccine
UK - A new vaccine, Bravoxin 10, offering sheep and cattle protection against 10 clostridial diseases has been launched by Intervet/Schering-Plough.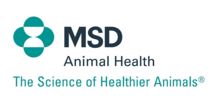 Clostridial disease continues to be responsible for a huge number of sheep and cattle losses, said Rosemary Booth, Intervet/Schering Plough ruminant vet adviser.

"A recent independent farmer survey valued livestock loss at anywhere between £505 and £1243 an animal." Ms Booth said: "Even at the lowest value, preventing loss through a broad spectrum vaccine would pay for nearly five years of Bravoxin 10 use in a 100-cow herd."

According to FarmersWeeklyInteractive, Northumberland vet Iain Carrington from Intake Vet Services believed cattle producers should upgrade their level of clostridial protection in line with the sheep industry. "Over the last few years I have seen an increased incidence of different clostridial diseases in far from typical circumstances. As a result, we are now advising many of our clients to use a broad spectrum vaccination approach to ensure adequate protection. Such an approach will not only protect the cow but also the calf through colostrol transfer", said Mr Carrington.