Optimal Diets for Dry Cows
US - Dairy cows typically produce milk for about 305 days followed by a 60-day dry period during which the cow prepares to give birth again, signaling the beginning of the next lactation. Developing and implementing a successful dry cow nutrition program should be a high priority for dairy producers.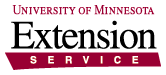 Offering cows the best opportunity for a smooth and successful transition into lactation is critical to cow health, longevity and farm profitability. Despite many years of research, nutritionists, dairy producers and veterinarians are still trying to clearly define optimal diets for dry cows.

Overfeeding energy during the dry period leads to increased deposition of visceral fat, insulin insensitivity, and a potential reduction in metabolic machinery associated with glucose production and fat metabolism. Overfeeding of energy during the dry period has been associated with energy disorders such as ketosis and fatty liver. Research conducted at the University of Illinois and elsewhere has demonstrated that feeding moderate energy, high-forage diets to dry cows can ease the transition into lactation.

Forages provide the foundation for a successful dry cow diet; however, limited research has compared forage sources for dry cows. Forages that are considered candidates to be included in dry cow diets should be moderate in energy density, palatable, consistent quality, and have an appropriate mineral profile.

One challenge for nutritionists is to formulate diets using on-farm ingredients that do not greatly exceed the energy requirements of the dry cow. Forages fed to lactating cows are often too high in energy, starch, and contain excessive minerals (potassium) for dry cow diets. Forages that are high in potassium should be used in limited quantities to minimize the risk for milk fever.

There is likely no single perfect forage for dry cows. Corn silage is a common low-cost ingredient that is highly palatable, has moderate crude protein content, and is low in calcium and potassium, however by itself is too high in net energy of lactation and starch and has a low fill factor. Cows consuming a high corn silage diet will likely over consume energy, become obese, and may be at risk for metabolic disorders postpartum.

Lower energy forages such as wheat straw, grass hay, sorghum silage, corn stalks, and earless tropical corn may be useful for diluting the energy density of the diet to meet but not greatly exceed energy requirements for dry cows. Cows consuming a high-forage diet containing approximately 50 percent NDF (neutral detergent fiber) will fill up before they over consume energy.

Challenges exist with processing bulky forages appropriately to prevent cows from sorting them. Forages must be processed to less than 2 inches in length and incorporated into a total mixed ration to ensure that cows will consume them. Diets that are readily sortable will result in the cow consuming a diet that is different from the one that is intended and may contribute to metabolic disorders. In addition to diluting energy density, bulky forages such as wheat straw, may also have advantages in improving muscular tone in the rumen, maintaining feeding behavior and rumination patterns that parallel feeding behavior during lactation.

Research comparing dry cow diets based on wheat straw or orchardgrass is currently being conducted at the University of Minnesota's Dairy Teaching and Research Center in St. Paul.

TheCattleSite News Desk