New Safe-Guard Administration Approval Reduces Stress On Cattle, Workers
US - Intervet/Schering-Plough Animal Health has announced the availability of Safe-Guard® (fenbendazole) 20% Pre-mix as the first anthelmintic approved by the FDA for administration via free-choice feeding of liquid supplement for the beef and dairy industry.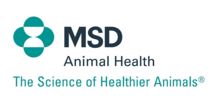 This formulation means Safe-Guard can be administered via a fixed molasses-based liquid feed supplement, allowing cattle to treat themselves. By eliminating the requirement for physically working cattle, you reduce stress on the animal and reduce the risk of injury to you and your employees. This new formulation of Safe-Guard provides a high level of protection against internal parasites, while eliminating the need to physically handle cattle.


"This new means to administer Safe-Guard is valuable to everyone from the largest ranchers to rural landowners," says Chet Fields, manager of product development for Westway Feed Products. "Large ranchers may have heavy parasite loads, and some had to work cattle three or four times a year to administer parasite control. Rural landowners may have a small number of cattle and may not have the facilities to work cattle to treat them for parasites. Administering Safe-Guard via liquid supplement helps both producers."

In addition to reducing stress on the cattle, free-choice administration saves producers in labor costs as well.

"Many ranchers use temporary laborers when they work cattle," says Fields. "In some cases, it can be challenging to find quality help on short notice for temporary work. When it comes to treating for parasites, this administration method of Safe-Guard eliminates that problem."

Producers who follow a strategic deworming program can see improvements, as seen in a recent research study conducted over 2 years1. In this study treated calves gained between 29 to 42 pounds, improved average daily gain 0.286 pounds per day and pregnancy rate increased 8 percent more than non-treated controls. All of this leads to a huge economic return by implementing a strategic deworming program.

Intervet/Schering Animal Health strives to bring beef and dairy producers new and innovative ways to treat cattle for internal parasites without having to physically handle them. The new free-choice liquid supplement feeding method allows producers to treat cattle when they actually need to be treated to maximize return on investment, not just when the cattle can be confined in a pen.

In order to gain the maximum benefit of deworming programs producers should follow a strategic deworming program and routinely monitor the success of it by conducting a Fecal Egg Count Reduction Test. This service can be provided to you by your local Intervet/Schering Plough Animal Health representative or contact your local veterinarian or animal health supplier.