COOL Calls for Promotion of Canadian Beef Quality
CANADA - The president of the Manitoba Cattle Producers Association says the introduction of U.S. Country of Origin Labelling means Canada needs to better educate American consumers about the quality and safety of Canadian beef, writes Bruce Cochrane.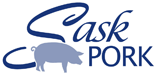 Farm-Scape is sponsored by
Manitoba Pork Council and Sask Pork
FarmScape is a
Wonderworks Canada
production and is distributed courtesy of Manitoba Pork Council
and Sask Pork.
Members of the Manitoba Cattle Producers Association are gathered this week in Brandon for their 30th annual general meeting.

Slaughter plants in the U.S. mid-west have stopped accepting Canadian cattle because they're concerned about Country of Origin Labelling.

MCPA President Martin Unrau applauds Ottawa's request through the World Trade Organization for formal consultations with the U.S. over the issue but he is concerned with the time that process will take.

Martin Unrau-Manitoba Cattle Producers Association
It brings to the forefront some of the issues to the American regulators, it gets their attention, but it's a long drawn out process so we're looking at doing two things.

We're fighting the Country of Origin Labelling regulation itself and the other thing that we're doing is trying to raise a profile of Canadian beef in the U.S. so that when there's beef down there that is branded as Canadian that nobody is even going to blink.

They're just going to buy this stuff for the same price or a higher price than what they're going to buy American beef for.

There's two messages we can bring.

One is that our product is safe, obviously.

It's a safe food source.

The other one is it's a better product.

We don't have the Brahma cross cattle that they bring in out of the southern U.S. so obviously our meat is more tender.

It's a better product when you look at it, it's a better product when you taste it.

The perception of Canadian beef is good but we still have to raise a profile, we still have to be able to move forward, talk to the processors, talk to the retailers and move this product forward, do some advertising to ensure that the consumer down there will reach for that Canadian package just as quickly as he'll reach for the U.S. package.

Unrau hopes, by educating the U.S. consumer about the safety and quality of Canadian beef and moving product in that manner, that the U.S. packing plants will no longer be afraid to kill Canadian cattle.

TheCattleSite News Desk