Feed Grain Prices Expected to Decline
CANADA - Informa Economics is projecting an easing of feed grain prices heading toward fall, writes Bruce Cochrane.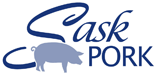 Farm-Scape is sponsored by
Manitoba Pork Council and Sask Pork
FarmScape is a
Wonderworks Canada
production and is distributed courtesy of Manitoba Pork Council
and Sask Pork.
Weather related concerns early in the growing season in the U.S. grain belt, including seeding delays, excessive rains in some parts of the belt and dryness in other parts of the belt had maintained upward pressure on feed grain prices.

Informa Economics vice president Dave Reimann says those concerns have eased allowing prices to fall.
Dave Reimann-Informa Economics
Right now the production prospects for most of these crops look pretty good and so I think, left to themselves, we would probably expect to see some further price pressure as harvest across the northern hemisphere really starts to take place.

Specifically in Canada, as we start to get the Canadian harvest underway and those new crop supplies start to hit the system, I would expect to see some price pressure.

Now we're not out of the woods yet.

The crop's not in the bin yet and so we still need to be concerned about weather to some degree and there's certainly a risk of frost or other things that might come into play and in fact I would suggest that at this stage of the game frost is probably the biggest risk factor that we'd be facing.

If we do run into an early frost, I would suggest that it has more potential to damage quality of the crop not quantity.

So we could result in a larger supply of feed grains hitting the market than milling quality wheat or malting barley.

Either way I think that, at the moment, the outlook for feed markets probably is to decline for the most part.

I'm expecting things to bounce at times, especially considering how hard the corn has sold off in the States we could certainly see some short covering, but overall I think that those rallies will run into some selling pressure and probably work lower as we head into the fall.

Reimann says the current global situation indicates, barring a significant crop loss in some major growing area, there will adequate feed supplies around.

He expects that to drive prices down as we move into late September and into October.
TheCattleSite News Desk