2008 Billboard Campaign Receives Positive Feedback
CANADA - The Farm Animal Council of Saskatchewan reports its 2008 "Billboard Campaign" is attracting attention and feedback has been extremely positive and encouraging, writes Bruce Cochrane.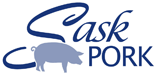 Farm-Scape is sponsored by
Manitoba Pork Council and Sask Pork
FarmScape is a
Wonderworks Canada
production and is distributed courtesy of Manitoba Pork Council
and Sask Pork.
At the end of May the Farm Animal Council of Saskatchewan kicked off a province wide billboard and radio promotion to draw attention to the care the province's livestock producers provide their animals.

The promotion is scheduled to continue until the end of this month and features representatives from the equine, egg, beef, chicken, dairy, pork and bison industries.

Council executive director Adele Buettner notes the billboard campaign ran in Saskatoon, Regina, Moose Jaw, North Battleford, Prince Albert and Yorkton while the radio campaign reached a broad area of the province.
Adele Buettner-Farm Animal Council of Saskatchewan
We had 23 boards that were featured across the province.

They ran over a stretch of about eight weeks or so and they were situated at different areas in the province where we looked for high traffic, where we looked for a mix of urban and rural and we wanted to showcase different areas of livestock production.

The goals for this program was to really put a face to agriculture.

We involved young people that are active, that are dedicated, that are committed to livestock production in the province.

We wanted to showcase that message to the viewing audience.

That was part of our billboard campaign.

Our radio campaign complimented the billboards efforts.

We selected several people that were in our billboard campaign, interviewed them about what agriculture means to them, what livestock production means to them, what interest they have in getting some messages out to the public.

Buettner says feedback has been extremely positive.

She notes livestock production is advancing rapidly and, with only three percent of the Canadian population having direct ties to the family farm, she believes it's important to maintain an active effort to educate consumers on the care and attention the industry provides livestock.
TheCattleSite News Desk