Long Lasting Inflammatory Relief for Calves
UK - A new calf trial has highlighted the long-lasting effect of the Non Steroidal Anti-Inflammatory Drug (NSAID) Finadyne with the product continuing to act in animals for up to two days after treatment.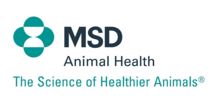 When compared with a control, Finadyne was still active at 48 hours after treatment whereas there was no difference between meloxicam and the control at 24, 36 and 48 hours after administration.

Finadyne brings temperatures down within two hours of treatment, which ensures animals feel better rapidly, explains Intervet/Schering-Plough livestock veterinary adviser Andrew Montgomery.

"We all know when we feel under the weather with a cold or fever, taking anti-inflammatories such as paracetamol or aspirin can soon make us feel better. The same applies with cattle," he says.

"NSAIDs that tackle pain, inflammation and help lower body temperature are vital tools in the vet's armoury and their use alongside antibiotics can jump start recovery and quickly restore animal performance. In fact, tackling pain and inflammation are as important to animal recovery as killing the bacteria that cause infections.

"Getting sick animals eating again is crucial to recovery. But to secure the recovery your NSAID must be effective, reach and work in the inflamed tissues quickly and act at the target site for as long as possible," he explains.