Bluetongue Vaccine Release Outlines Strength of Intervet/SPAH Combination
NETHERLANDS - Intervet/Schering-Plough Animal Health has released the first batch of Bovilis BTV8 vaccine against bluetongue to supply in Northern Europe.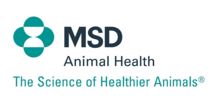 The animal health company, has not only become the world market leader in the production of animal health vaccines, but also one of the world's leaders in the whole field of animal health since the merger of Intervet and Schering Plough Animal Health in 2007.

"Within the animal health sector, there has been a recent emphasis on prevention rather than treatment," says Ruurd Stolp, Senior Vice President and President Animal Health.

"Our goal is to develop innovative vaccines that address unmet needs and improve disease protection as well as the duration of that protection. When animal diseases are not prevented, the social economic and environmental costs to humans are potentially significant."

One prominent example is bluetongue, a devastating disease of ruminants that emerged in Northern Europe since the summer of 2006. The combined animal health unit is uniquely positioned to respond to this need and to deliver effective and timely care.

Intervet/Schering-Plough Animal Health has now released the first batch of bluetongue vaccine for sheep and cattle, Bovilis BTV8, fulfilling firm orders received from a number of countries within Europe.

Mr Stolp said: "We put great effort into the development of our safe and efficacious Bovilis BTV8 vaccine to meet the urgent need as quickly as possible and we are pleased that production is on track, so that we are able to deliver the first amounts of vaccine before the actual start of the 'midge season'."

Intervet/Schering-Plough Animal Health has developed the Bovilis BTV8 vaccine in a very short period of time. It has been two years since the emergence of the virus in Northern Europe in 2006. The company supplies Bovilis BTV8 vaccine to a number of European countries. At this moment the supply is in balance with the confirmed orders and undecided tender applications.

Mr Stolp added: "While the development of effective disease prevention is important, veterinarians also need innovative treatments for a wide variety of diseases. The combination strengthens our innovation-driven, science-centered approach and allows us to complete our broad pharmaceutical segment and to focus on growth opportunities, geographically or in certain product categories and key species segments. As a global leader in animal vaccines we are concerned with the global health issues and are in a position to take a leadership role in helping to control some threatening infectious diseases."

Schering-Plough's animal health business, with products originating from both Intervet and Schering-Plough Animal Health (SPAH), offers pharmaceuticals and vaccines for companion animals that enable pets and humans to enjoy their time together, as well as a comprehensive portfolio for livestock to help keep them healthy and ensure a safe, wholesome food supply.
TheCattleSite News Desk