U of M Connecting Farmers to Break TB
US - As livestock producers work to protect their herds from bovine turberculosis, University of Minnesota Extension has activated a coordinated system of web and toll free phone line resources, and will sponsor 10 statewide meetings aimed at answering farmers' questions in the fight against the disease.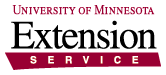 A total of 11 cattle herds have been discovered with the disease since July 2005 – including four since October 2007 – mostly in northern Minnesota's Roseau and Beltrami counties.

"The University is partnering with state agencies to help farmers contain and respond to bovine TB," said Bev Durgan, Extension Dean. "We hope to reach as many producers as possible though the outstate meetings. Extension educators are also available through the Farm Information Line with timely responses to questions about the disease."

Extension's bovine tuberculosis website, www.extension.umn.edu/TB, and the toll free phone service provides livestock producers with the most up-to-date information on bovine TB, including clinical signs of the disease, deer hunter and safe game handling, neighboring state shipping requirements, and more. The website and phone service can also help producers get in touch with appropriate state and federal agencies if additional information is needed.

Extension's Farm Information Line, 800-232-9077, staffed Monday through Friday from 8:30 a.m. to 1:30 p.m., connects producers with Extension educators prepared to answer questions about bovine TB. Questions at other times of the day and on weekends can be left on voice mail and will be returned during staffed hours. In addition, questions can be e-mailed to the Farm Information Line at [email protected], and a written response will be returned..
Further Reading
| | | |
| --- | --- | --- |
| | - | Find out more information on Bovine Tuberculosis by clicking here. |
TheCattleSite News Desk